Hey all,
I'm checking in from Pompton Lakes and my new home. I like it here and all, but it has its disadvantages.
For example, there is no windowsill in Max's bedroom. So for a while, I had to jump on his dresser to see out the window. I know for a fact he wasn't too happy with it. But I didn't care. I have to spy on the squirrels and neighbors next door.
Anyway, the adult finally made up for it. He bought me this step beautiful up stool, so I spend my entire day up here looking down on everyone.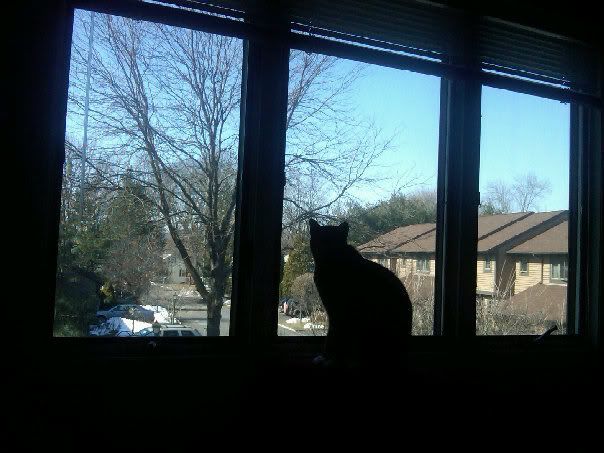 I like this photo of me. Who thinks I have a career in the MEOWdeling industry? I sure do.